Projects and Competitions are learning modules which enable students to acquire skills by using materials and equipment with complete autonomy.
To enable students to model the studies that they have carried out or which have been submitted to them by professionals, the school offers up-to-date professional materials and equipment:
A 3D printer linked up to 3D SolidWorks software for creating prototypes, whether shapes or functional, in ABS thermoplastic polymer, 300 x 300 x 350 mm max format.
A Konsberg cutting table, linked up to Artios Cad software for cardboard manufacturing, for cutting out prototypes of flat-pack ready-to-erect packaging.
A broad width printing table linked up to Artios and Despack for creating samples of printed packaging in cardboard or corrugated cardboard.
An Epson 9900 large scale printer, 8 colours, linked up to a GMG RIP (raster image processor) and to ADOBE software suite (Illustrator, PhotoShop, InDesign) for testing and proofing graphics and all current printing techniques.
Business projects:
Esepac manages an average of 20 industrial projects of which the majority are eventually commercialised.
– Students, using their fresh new ideas and knowledge, develop and put forward original and relevant solutions.  Working to the technical specifications and other constraints of the business, they are required to structure and produce their solutions.
Example: Quechua Range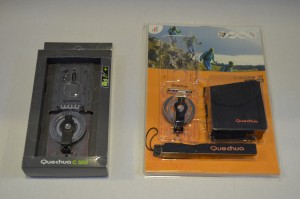 see the pictures of the projects
School project:
Using multiple data and with complete autonomy, students put the knowledge of theory that they have acquired into practice, for a real case.  They define a solution which takes into account technical, commercial and economic constraints, and must argue for and support their choice.
Example: Intermed intensive care kit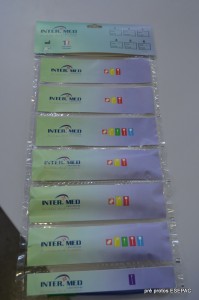 Professional competitions:
The teaching content of the courses includes participation in professional competitions. The objective is two-fold: to put students into a real-life situation and to have their work evaluated by a jury of independent professionals.  These competitions are also an opportunity for students to ùake a name for themselves and receive a financial reward.
Example: Cosmetic Valley Beauty and Packaging competition